About Us
Our mission is to provide the greater Elgin community with compassionate drug free pain relief.
Chiropractic is a form of alternative medicine, concerned with the diagnosis and treatment of mechanical disorders of the musculoskeletal system, especially the spine. We treat a wide variety of conditions at our office low back pain, neck pain, headaches, herniated discs, sciatica, shoulder pain, carpal tunnel, numbness and tingling in arms and legs, TMJ, and plantar fasciitis to just name a few. We treat any joint or muscle problem.

Helping Patients of All Ages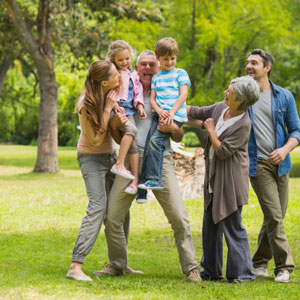 Our patients vary in age and activity. We see little babies from days old that become misaligned due to the birthing process, all the way up to 80+ years old. We see people who can barely walk into our office due to severe pain, as well as patients who are interested in wellness care so that they never feel pain like that again!
We also see a large group of patients that spend long periods of their day sitting behind a desk or behind the wheel of a work vehicle. This group of patients not only receives trigger point work and chiropractic adjustments, they are also advised on stretches and proper ergonomics to help them throughout the day.
Student athletes and weekend "warriors" rely on our soft tissue work and chiropractic adjustments to stay injury free and in the game. We practice two different techniques that appeal to two different types of patients. We predominantly use the Diversified technique which is a more hands on treatment, but we also offer a light force technique, Activator, which is popular with our elder patients, small children or someone who needs a more gentle approach.
Let us help you and your family with effective chiropractic care.
Contact us
today to get started!
---
Elgin Chiropractic | (512) 285-3363